Scaffolding Services Bury St Edmunds & Suffolk
Providing all aspects of domestic and commercial scaffolding
KMS Scaffolding Ltd provide all aspects of scaffolding services Bury St Edmunds, Suffolk and Cambridgeshire. We cover domestic scaffolding, commercial scaffolding, access solutions and temporary roofs which are ideal for new builds, extension and refurbishment projects. We also undertake dismantling for any type and size of job.
Our scaffolding contractors have a wealth of experience working across multiple sectors covering a wide range of environments from domestic, commercial and industrial projects. KMS Scaffolding Ltd can work with other contractors such as architects, painters, builders, plasterers, roofers and many more to ensure your site is efficient as possible.
Our scaffolding company hold the appropriate CISRS qualifications and are CITB registered and CHAS accredited. All projects are completed to meet health and safety compliance, and comply with BS EN 12811-1 together with the use of TG20 and SG4:05 guidance notes.
We continuously strive towards making sure each and every clients of ours feel like they are valued. As such, we place a great emphasis to make sure that all your requirements are met as agreed. Not only do we focus on quality but also ensure we maintain the 5 star rating that our past clients have given us. Should you require any scaffolding services or have any questions, read below for further details or get in touch with us for more details.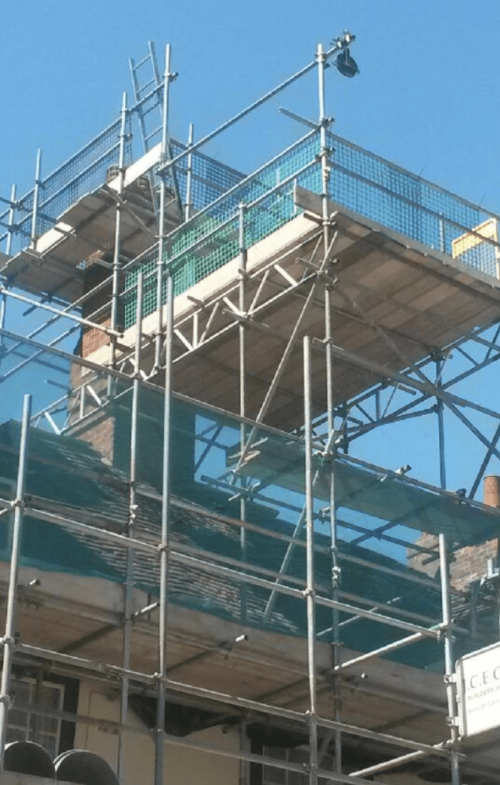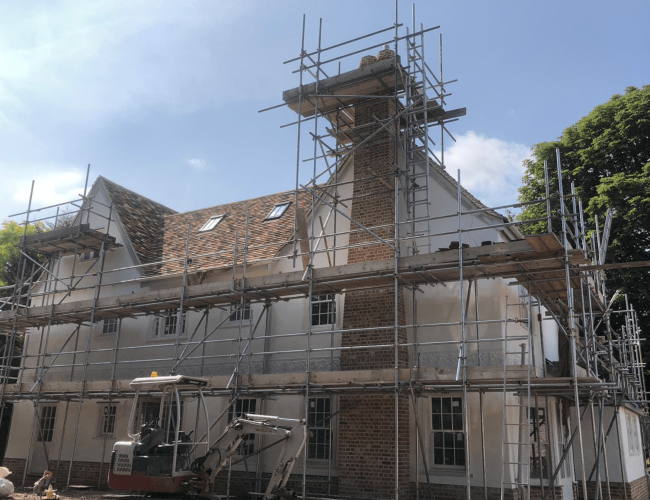 DOMESTIC SCAFFOLDING
Our domestic scaffolding services are ideal for projects such as new builds, extensions, renovations, chimney replacements, rendering, painting, refurbishments, roofing and much more. Our scaffolders hold CISRS qualifications, are CHAS accredited and CITB registered to showcase our dedication to quality and health and safety.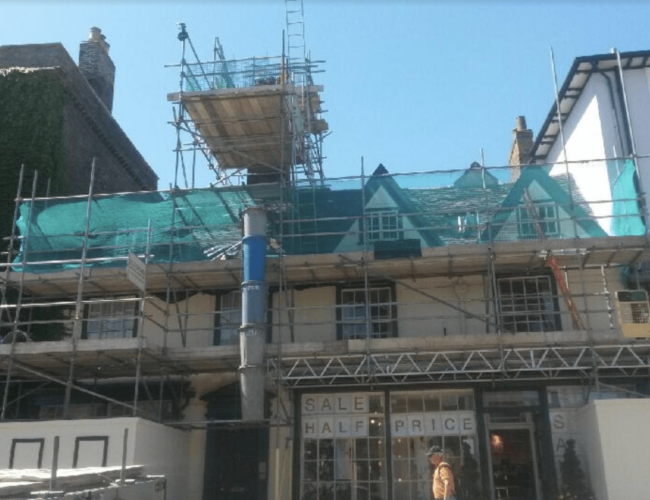 COMMERCIAL SCAFFOLDING
The team at KMS Scaffolding Ltd has over 20 years experience offering commercial scaffolding services. This includes projects such as industrial units, schools, shopping centres, housing developments, high streets, churches, public buildings, pubs, restaurants and much more. We can also happily work with other onsite contractors.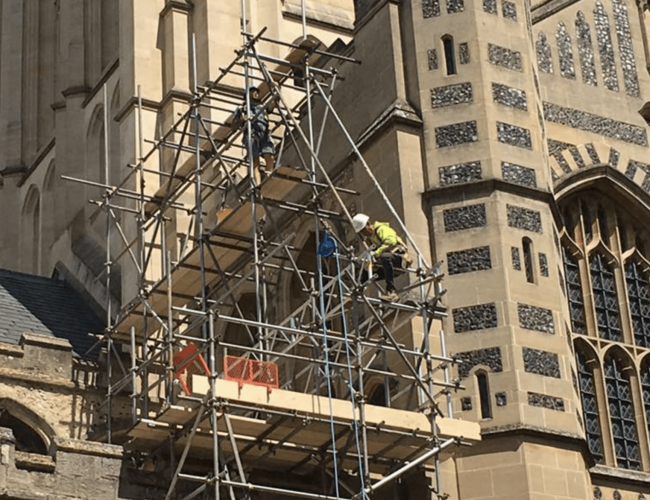 ACCESS SCAFFOLDING
Access scaffolding solutions are ideal for providing platforms for your workers to reach areas that are otherwise harder to gain access to. Our scaffold erectors can install all aspects of access solutions including access platforms, birdcage scaffolds, roof and chimney access, handrail systems, edge protection, suspended scaffolds and more.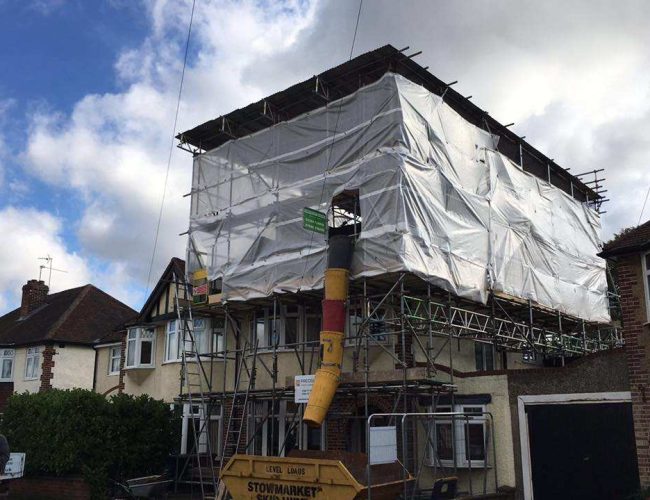 TEMPORARY ROOFS
If you want to carry out construction work on a site that requires protection from external elements and adverse weather conditions, our temporary roofs would be your ideal solution. They are designed to keep your construction site dry and protect your project from being affected by rain and wind which would otherwise halt progress.
Request A Free Quote Today
Looking to hire scaffolding in Bury St Edmunds, Suffolk or Cambridgeshire? Here at KMS Scaffolding Ltd, our team of scaffolders are fully qualified, trained and accredited to undertake any type of domestic and commercial scaffolding services. Contact us for a free quotation and consultation to get started on your project today.
KMS Scaffolding Ltd always aim to receive 5 star feedback from our customers for all types and sizes of scaffolding jobs undertaken. Visit our Reviews, Facebook or Google Page to read more testimonials.
Graham Atkinson
Customer In Cambridge
"Totally impressed with the service provided by KMS courteous and friendly people - did a great job no hesitation recommending to anyone."
Gemma Clarke
Customer In Bury St Edmunds
"I would highly recommend this company, they helped us with our scaffolding needs when renovating our home. KMS staff were very polite, quick to respond and made our project start stress free."
Ozzy Waterton
Customer In Suffolk
"After a long working relationship with KMS scaffolding Ltd, I can definitely say that their competitive prices, and workmanship, are 100% reliable."